Christians … a bit different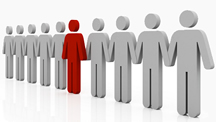 The Bible teaches that God chose Israel to be different, to be a special people, set aside for Himself, and to be different from the nations around them. God gave Israel His Word, to be the guide for a life of faith in Him. Israel failed because they trusted in their own strength and reasoning, rather than in the Word of God. Their story is instructive.
Christians are chosen by God, and God wants believers in Jesus to be different [Romans 12:2].
Romans 12:2
Do not conform any longer to the pattern of this world, but be transformed by the renewing of your mind. Then you will be able to test and approve what God's will is — His good, pleasing and perfect will.
×
In the Bible we read about Caleb. Out of the millions of Israel, the Lord identified Caleb as having a different spirit. "He follows Me with all his heart," God said [Numbers 14:24]. We love that endorsement by God.
Numbers 14:24
But because My servant Caleb has a different spirit and follows Me wholeheartedly, I will bring him into the land he went to, and his descendants will inherit it.
×
As Christians we should not be afraid to be different. Because we have faith in Jesus Christ we have the indwelling Holy Spirit. He helps us in our weakness. Like the apostle Paul we can say that we do not mind standing out from the crowd. [Galatians 1:10].
Galatians 1:10
Am I now trying to win the approval of men, or of God? Or am I trying to please men? If I were still trying to please men, I would not be a servant of Christ.
×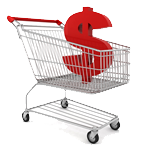 Most of us live in societies dominated by the search for financial success. Jesus had a different attitude toward money and possessions. The New Testament presents a strong argument for delayed gratification.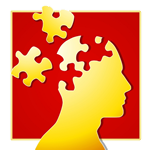 Humanism, pop-psychology and even New Age ideas strongly influence Western culture. If these principles are helpful to the Spirit-filled life then we should find them plainly revealed in the Bible.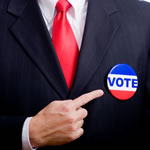 Which comes first – patriotism and nationalism, or the Kingdom of God? Reading the Book of Acts it seems that the early Christians were focused on eternity. Does God want to improve this world, or does He want people rescued out of it? Does God want us to patch up society, or is He planning to start again with a new world?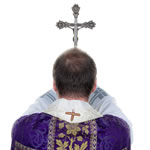 Do religious practices bring us close to God? Tradition and religion strongly influence much of the Christian world. Is that helpful?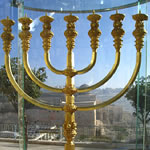 God teaches us about the life of faith through His dealings with Israel. No one rebuked Israel more than their own prophets. At the same time they confirmed the everlasting love and high purpose that God has for the Jewish people. It is for His glory. God is faithful. His promises never fail. His dealings with Israel prove that He is to be trusted, but He has to complete what He began because the fallen nature of man has to be humbled.